Miroslav Stoch
powered by FSAgency.eu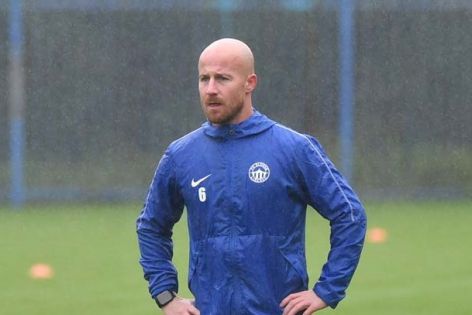 Stoch joins Slovan Liberec
Autor: FSA, 23.09.2021
Skilled international with 60 caps for Slovakia has decided to join Czech side FC Slovan Liberec for the season remainder.
Liberec becomes 9th club station in Stoch´s rich and successfull carreer.
"I feel really well here, especially the staff and teammates are very fine. Coach picked me to his squad and this is important moment for me. I am lloking forward for this challenge," says Miroslav, who feels home in Czech republic.
After his great two season spell in Slavia Prague, he found his home in Czech capital, which is just around 60 minutes drive from Liberec.
"For sure I would need some time to get into good shape. I need to gain good fitness, but I hope the debut can come soon. I can´t wait the moment when I play again and do my best to help Liberec which is actually not in the deserved table poisition," added Stoch, who signed the contract until end of the running season.
Autorské práva Football Service Agency (F.S.A., s.r.o., Kmeťkova 16, 949 01 Nitra, IČO: 36 546 291). Všetky práva vyhradené. Akékoľvek použitie častí textu a citácií v inom ako uvedenom kontexte, ich rozmnožovanie a šírenie bez predchádzajúceho písomného súhlasu F.S.A., s.r.o. je zakázané.
Matches
Prev
Next
PAOK
1 Jul 2020
Superleague
0:2
Miroslav Stoch: 73 '

AEK

OFI Crete
4 Jul 2020
Superleague
2:2
Miroslav Stoch: 61 '
PAOK
PAOK
8 Jul 2020
Superleague
0:0
Miroslav Stoch: 61 '

Panathinaikos
Olympiakos
12 Jul 2020
Superleague
0:1
Miroslav Stoch: 71 '
PAOK
Liberec
3 Oct 2021
Česká liga
0:2
Miroslav Stoch: 75 '
Ostrava

Slavia
16 Oct 2021
Česká liga
3:1
Miroslav Stoch
: 70 '
Goal
Goal,
Yellow card
Yellow card
Liberec
Latest video
Miroslav Stoch - Goal against Slavia Prague