Miroslav Stoch
powered by FSAgency.eu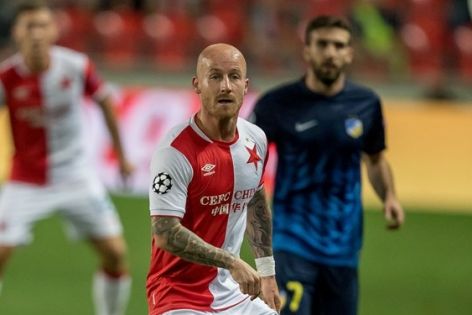 Stoch one of the best
Autor: FSA, 24.08.2017
Czech media and Slavia fans praise Miroslav for his halftime performance against Apoel.
´Nobody could replace Stoch after his substitution,´ refer Czech daily newspaper Sport. Slavia were trying so hard, but two goals difference from 1st leg in Cyprus was unbeatable.
"You could see, that we were working so hard. If we scored first goal early, we could think about better result. We were just unlucky in finishing. We are so sad, because I think were playing better football in both games. But this is football, cup games are specific," says Miroslav Stoch, who got injured in extra time of first half and could not continue in the game.
"My shot was only inches wide. We were just unlucky. Both games were mostly under our control, but the result is negative. This is football, sometimes," mourns Stoch, who praised the atmosphere in sold-out Eden Arena.
"Fans were fantastic. They were pushing us forward all the time. Pleasure to play in front of this crowd," concluded Stoch.

Autorské práva Football Service Agency (F.S.A., s.r.o., Mostná 60, 949 01 Nitra, IČO: 36 546 291). Všetky práva vyhradené. Akékoľvek použitie častí textu a citácií v inom ako uvedenom kontexte, ich rozmnožovanie a šírenie bez predchádzajúceho písomného súhlasu F.S.A., s.r.o. je zakázané.
Matches
Prev
Next

Genk
21 Feb 2019
UEFA Europa League
1:4
Miroslav Stoch: 63 '2 goal assists!

Slavia

Slavia
25 Feb 2019
Česká liga
4:0
Miroslav Stoch: full time2 goal assists!

Slovacko

FC Sevilla
7 Mar 2019
UEFA Europa League
2:2
Miroslav Stoch
: full time
Goal
Goal+ goal assist !

Slavia

Slavia
14 Mar 2019
UEFA Europa League
4:3 AET
Miroslav Stoch: 93 '

FC Sevilla
Slovakia
21 Mar 2019
Team Slovakia
2:0
Miroslav Stoch: 79 '

Hungari

Slavia
11 Apr 2019
UEFA Europa League
0:1
Miroslav Stoch: 65 '

Chelsea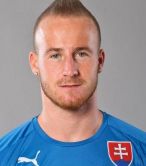 Miroslav Stoch
| | |
| --- | --- |
| Born | 19.10.1989 |
| Height | 168 cm |
| Weight | 64 kg |
| Post | winger |
| Club | SK Slavia Praha |
| | Player profile » |
Latest video
Miroslav Stoch - Goals against Dukla Prague and Slovan Liberec